We've made it our mission to serve our customers throughout the lifecycle of their boat. To make our commitment more robust, we created Bayliss Brokerage.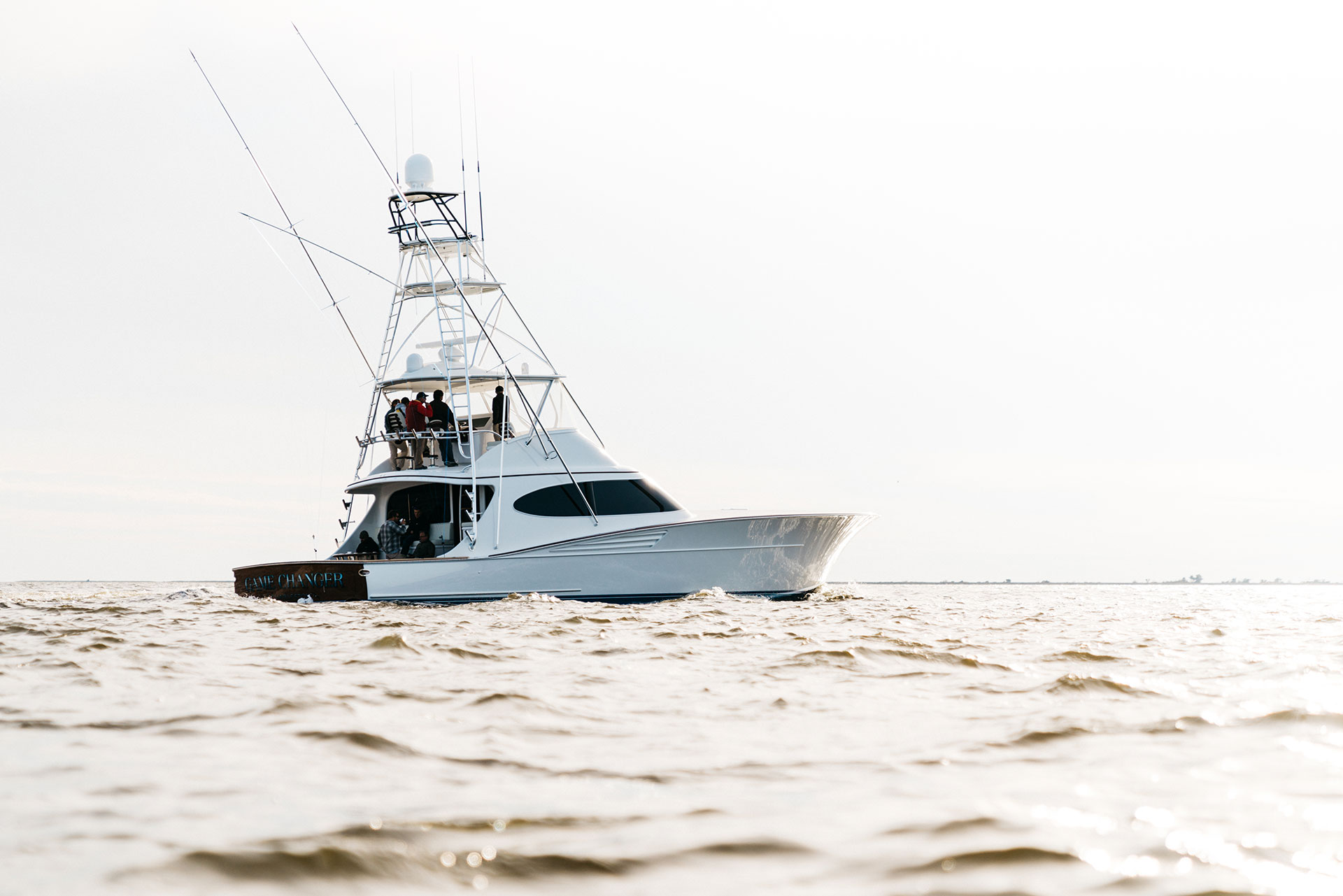 Don't see what you're looking for?
Each new build is designed specifically for her owners, and we're constantly pushing ourselves and the industry to search for that perfect balance of functionality and art. Our next available start date is April of 2019. Contact us with any questions!
The people at Bayliss are truly amazing and were able to implement all of the features we desired.

"John has surrounded himself with an extremely talented team, who are also wonderful to work with. I've owned eight off-shore boats, and I've never had a better or more enjoyable experience building a boat."

---

2018-06-26T21:45:25+00:00

"John has surrounded himself with an extremely talented team, who are also wonderful to work with. I've owned eight off-shore boats, and I've never had a better or more enjoyable experience building a boat."

https://www.baylissboatworks.com/testimonials/communication-was-great-2/

The build process was actually one of my favorite parts about the boat.

I had always admired the Bayliss boats from a looks and performance standpoint. Once I had the opportunity to meet John and the Bayliss team/family, I was even more impressed with the operation. They put a tremendous amount of effort into combining their many years of experience and expertise to achieve the owner's wishes and desires for their dream boat.

---

2018-06-25T10:06:17+00:00

I had always admired the Bayliss boats from a looks and performance standpoint. Once I had the opportunity to meet John and the Bayliss team/family, I was even more impressed with the operation. They put a tremendous amount of effort into combining their many years of experience and expertise to achieve the owner's wishes and desires for their dream boat.

https://www.baylissboatworks.com/testimonials/communication-was-great/

We really appreciate the attention to detail provided by the Bayliss team.

We are very proud to have the opportunity to show this girl off wherever our travels take us. You can bet on one thing, if we ever decide to have another boat built, it will, without a doubt be by Bayliss Boatworks.

---

2018-07-03T10:22:57+00:00

We are very proud to have the opportunity to show this girl off wherever our travels take us. You can bet on one thing, if we ever decide to have another boat built, it will, without a doubt be by Bayliss Boatworks.

https://www.baylissboatworks.com/testimonials/20575/