About
Every aspect of our builds, from construction to fit and finish, is executed with precision and a full embodiment of the notion that we must continually improve every day.
There is no textbook on how to build a great fishing yacht. There's only one school: a lifetime on the water, and that's where John Bayliss got his education.
Since 2002, Bayliss and his team have been applying experience to reality to create bulletproof sportfishing yachts. Long before the first piece of jig frame is ever laid in the hull shop, we begin the design process. Each boat is a physical manifestation of the unique needs and preferences expressed by our clients, so we start the project with a series of questions and topics that help us get to know more about you and how you want to use your boat. What will your boat be used most for? Will you be entertaining as much as fishing? How far will you travel? Where do you fish? What type of fishing do you prefer? Will your family use the boat? What is most important to you in a layout? These and other questions are what guide us in shaping each preliminary hull layout.
Once a layout is established and basic specifications are finalized, we move on to the construction phase, where your boat begins as a jig.
It will remain in the hull shop, while it surpasses benchmarks like the "Whiskey Plank," hull rollover, and engine install – just to name a few. About a third of the way through the process, the boat is moved to the main shop where the remainder of the construction milestones are reached – cabin installation, flybridge and mezzanine build-out, interior cabinetry construction, paint, sea trial, and finally, delivery. Your personalized projected construction timeline will change depending on the size and complexity of your vessel. No matter the build, the custom nature of these projects means that we place a high value on communicating effectively with our boat owners.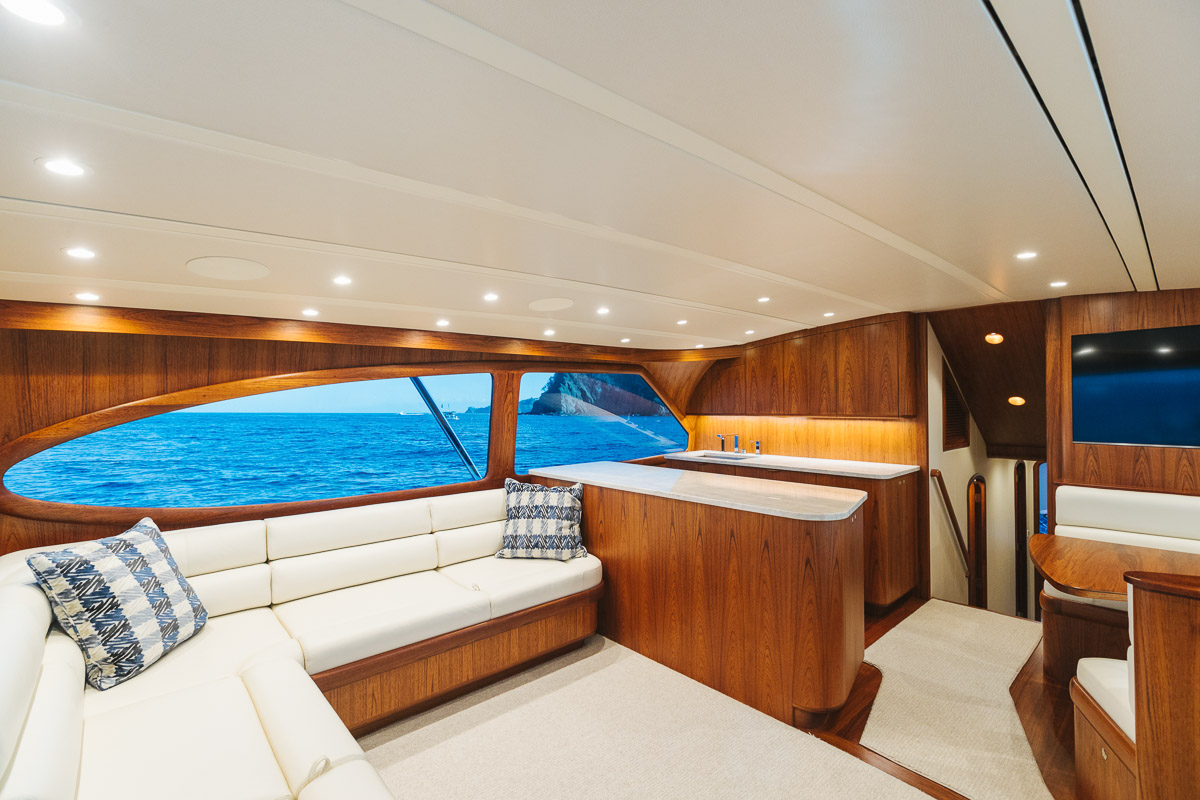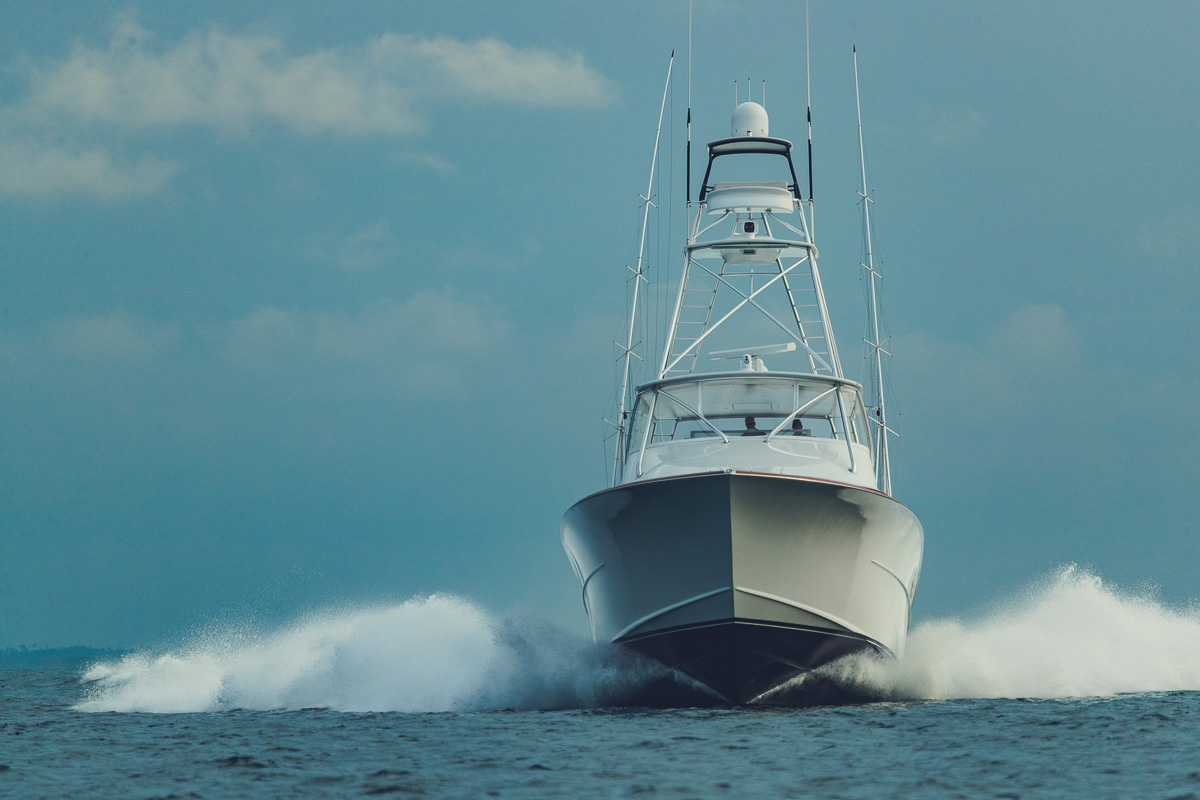 Interested in ownership?
We guarantee it to be one of the best decisions you will ever make. Get in touch with us! We will meet you anywhere to show you an existing build of ours on the water, or you can head straight to Wanchese and better understand our process and practice. Our Brokerage services may be able to put you in touch with a previous build that is immediately available, without the wait.