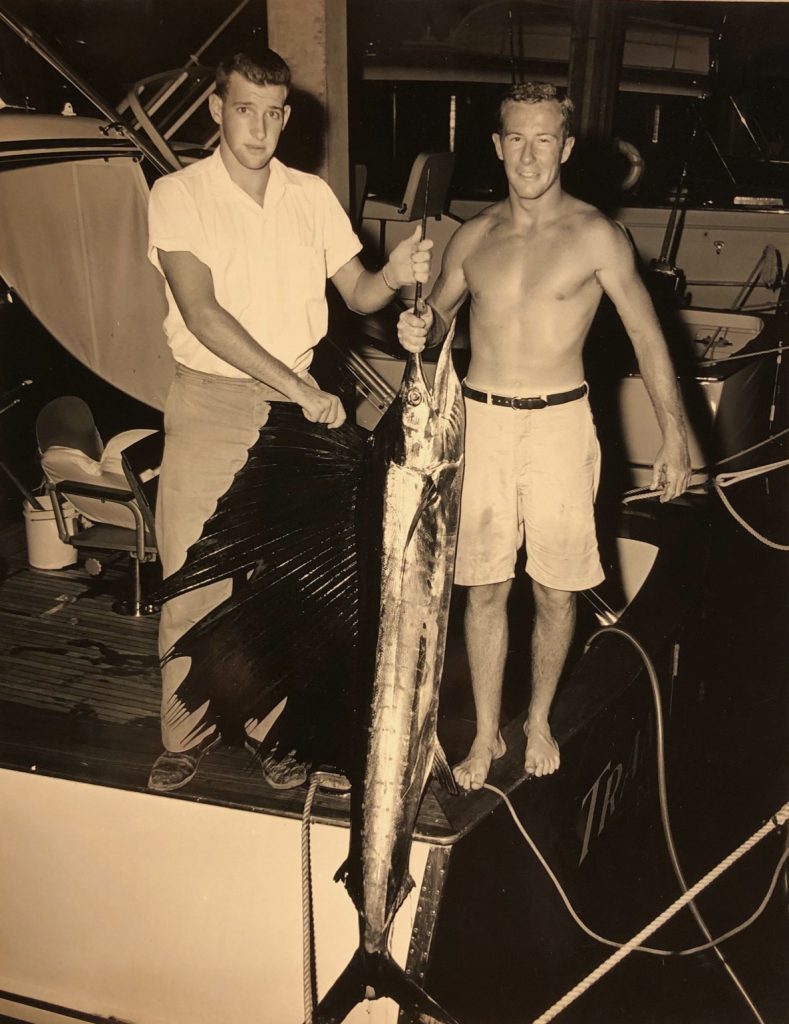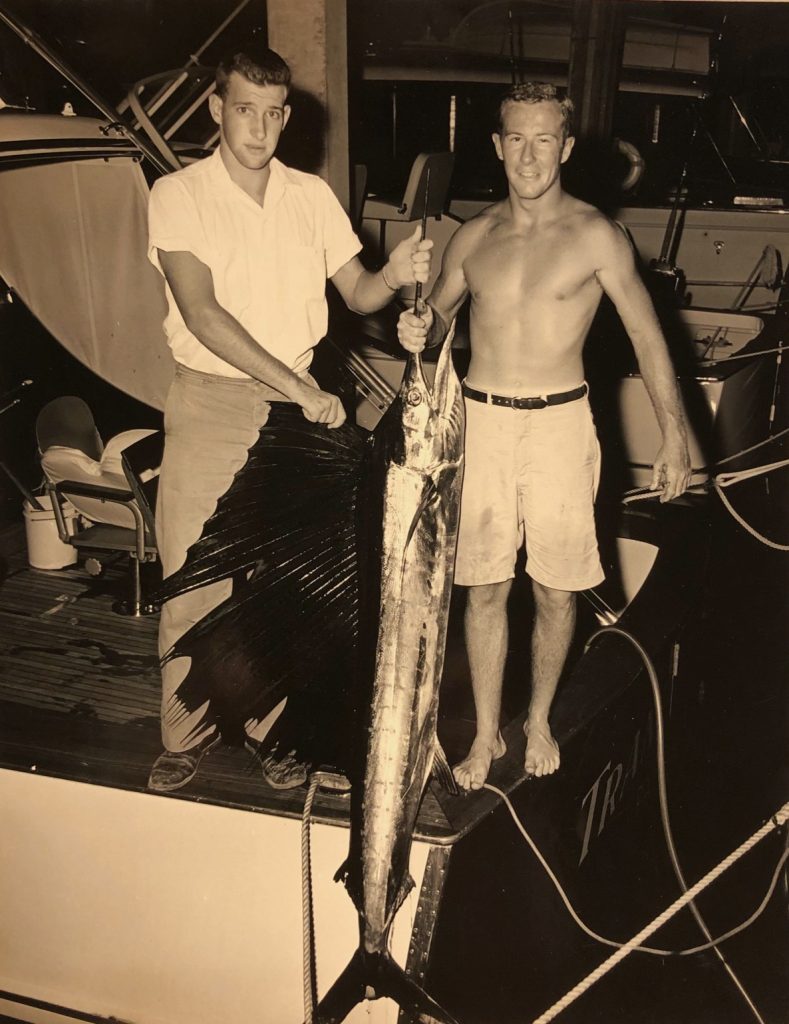 For those who follow offshore fly fishing, Nick Smith needs no introduction. He has been at the forefront of the sport for nearly two decades and continues to set impressive records each year on his 64′ Bayliss yacht. We'd be hard pressed to find anyone more passionate about the sport than Smith, and we're fortunate to have the opportunity to build the perfect vessel for him, for the second time.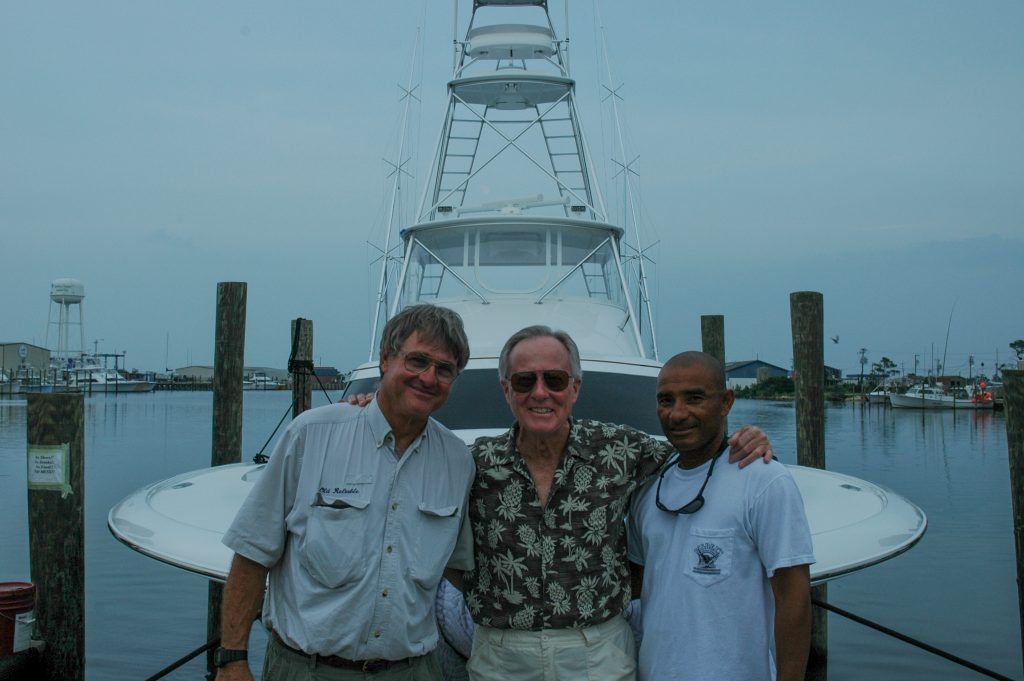 As Smith describes his first time catching a sailfish on the fly, and subsequent infatuation with the sport, his sense of adoration is unmistakable. There aren't many people who have had the opportunity to fly fish for billfish, and even fewer can claim a portion of the success of Smith and the Old Reliable team.
It all started twenty-one years ago when Smith was presented with a challenge on a chartered trip in Guatemala. The bite was slow and he was getting restless. The few sailfish that did come up had been aggressive so Captain Bud Gramer of Intensity, the boat he had chartered, suggested he try using a flyrod.
"I thought, I came here to catch lots of fish, I'm only catching a few, and you want me to use a flyrod?" laughs Smith. "But I figured, what the heck, I'll give it a shot."
While Smith had been an avid big game fisherman since the age of fourteen (having caught 6,046 billfish through conventional means up until this point), he hadn't fly fished a day in his life and admits that he was a little worried about embarrassing himself. He ran through a few practice drills with Captain Gramer before he felt confident casting for the real thing.
"My first encounter with a sailfish on the fly was not a beautiful exhibition," says Smith. "The sailfish came up and my first cast sent the fly off the deck, wrapping around the cleat, landing behind the boat, drifting along; but the fish ate it and somehow, we caught that sail. Even though I really had nothing to do with the catch, I loved it. So that was that."
The thing we all love most about billfishing is the bite. But with fly-fishing, things are even closer, more personal. "You tease the fish to within 25 feet of the boat before tossing the fly, so it's the most exciting form of fishing there is," says Smith. "And for a guy like me, who relishes the technical side of things, it was like rediscovering fishing."
This trip to Guatemala was a game-changer for Smith. Fly fishing for billfish would be his passion from this point forward. After a couple of charter trips to Venezuela and Australia for marlin, he realized that if he was to reach his goals, it would require his own boat and his own crew.
As fate would have it, in 2002 he booked another charter trip in Cancun with Captain Chip Shafer, on Black Sheep. Standing on the bridge with Shafer, Smith expressed his frustrations with chartering different boats and fishing with different crews. Shafer suggested, "Why don't you buy this boat and I'll go with you? I like fly fishing."
Within eight months, Smith had purchased the yacht, hired Shafer, and headed to Venezuela with their Central American crew. By the end of the first season, Smith had determined that in order to achieve his goals, they would require a slightly larger yacht, completely custom to his needs.
In 2003, Smith commissioned Bayliss Boatworks Hull 5, the 64-foot Old Reliable. Old Reliable is based in the Pacific and Smith still fishes and breaks records on it to this day. "It has been great, and I haven't changed much," says Smith of his 64' Bayliss yacht. "If it weren't for the fact that we don't have room to add a Seakeeper, I'd be happy to keep it."
We asked Smith to tell us about three of his most memorable days spent fly fishing. Smith keeps meticulous records and while the day he considers his most important wasn't one of his "top numbers" days, he credits it for setting the tone for his crew and the Old Reliable program.
In 2003, after commissioning his Bayliss yacht, Smith chartered a trip for his team in Guatemala on the Intensity. Smith says that he wanted Captain Chip Shaffer and the crew to experience what would be possible on their new yacht.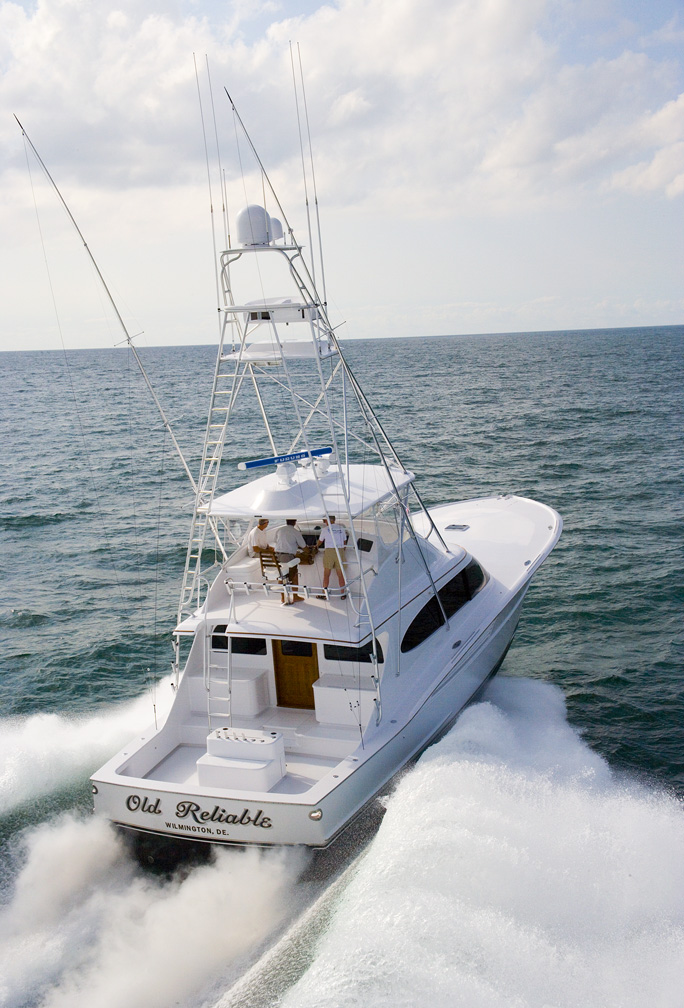 At that time, release numbers in the teens or twenties were unheard of on the fly. On their first day, the team caught a dozen; on the second day, they caught 23, breaking the record which was 17 at the time. As Smith puts it, the crew had a glimpse of what was possible. Upon their return to Costa Rica, they caught 15 on their first day.
The other two most noteworthy fishing days occurred on Smith's 64' Bayliss yacht. The first of which was a FAD trip in 2013 during which he caught 17 blue marlin on the fly. The second was a striped marlin trip at Baha in October of 2019 when he released 72, while raising nearly 200 stripes.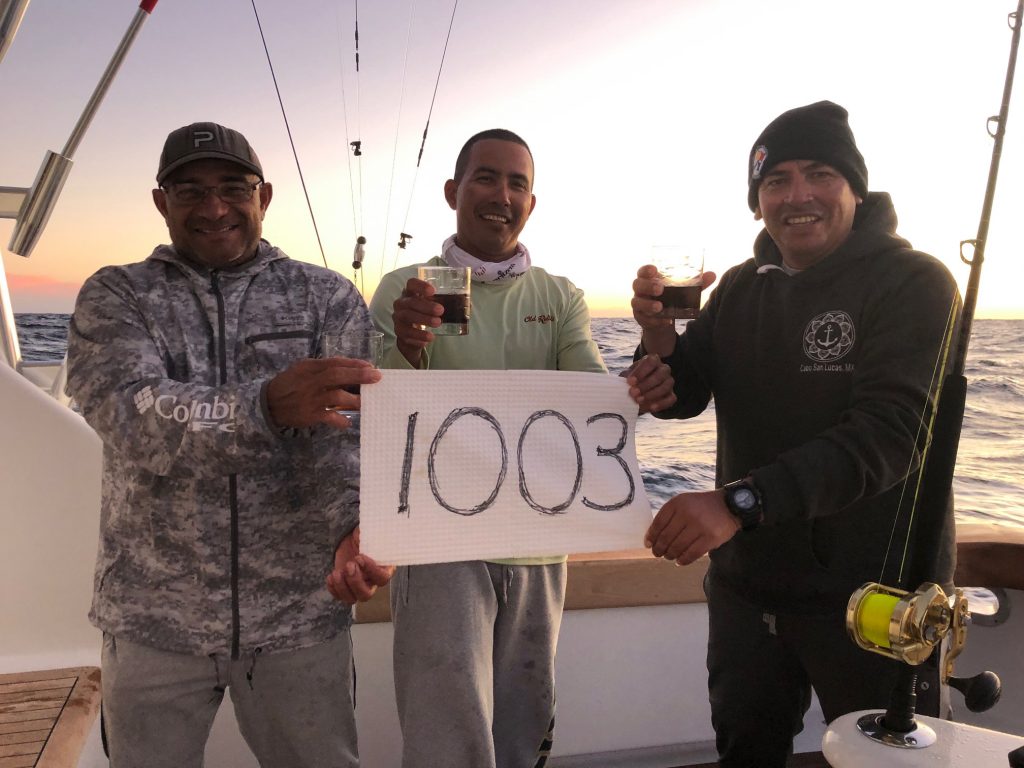 The Old Reliable team is made up of Captain Chip Shafer, senior mate Greysel, and mates Conejo and Oscar. Smith attributes the majority of his success to Captain Shafer and his team. "Our team is everything. The guys are really good, and enjoy what they're doing," says Smith. "With fly-fishing, the angler has a higher percentage of the duty but the team as a whole is incredibly important."
Smith's record keeping is impressive. To date, Smith and his team have released 5,789 billfish on the fly. Smith currently holds the world record for all time most billfish caught on International Game Fish Association (IGFA) tackle, as well as the largest number of striped marlin caught and released in one day on IGFA tackle (72), and the largest number of blue marlin caught at released in one day on IGFA tackle (18).
Smith's best year to date was 2006 when he released 663 billfish. We're hoping that he'll be able to top that on his 72-foot Old Reliable, which will be completed and christened in the summer of 2021.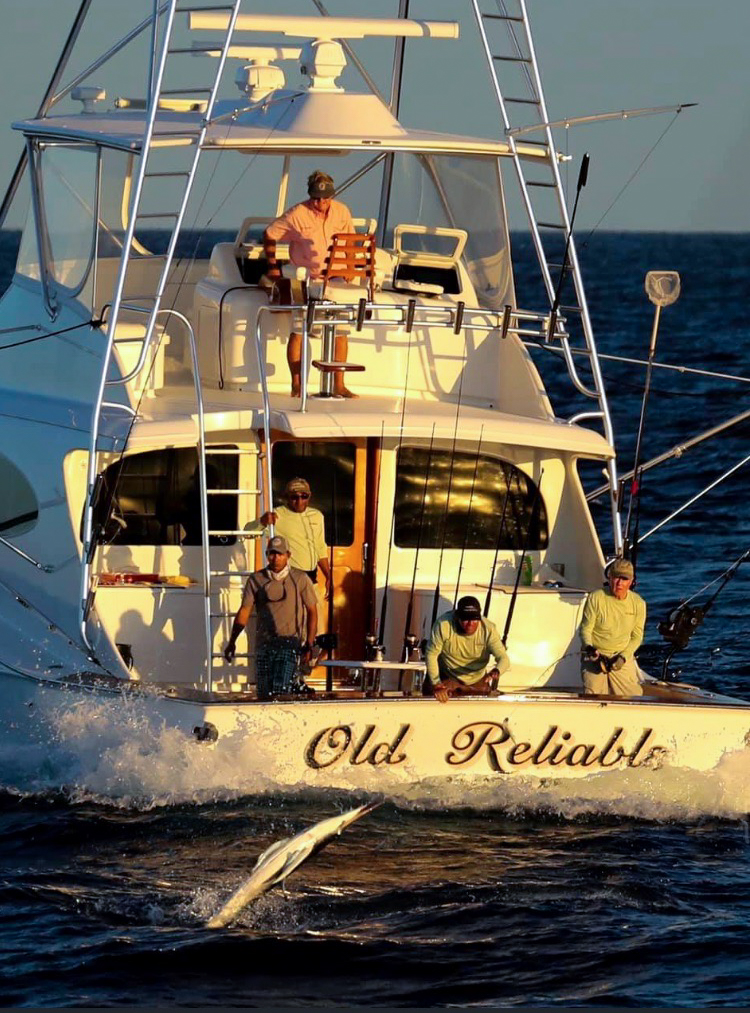 Check out this video created by In The Bite showing Smith and his crew fishing in Central America in 2013.