One of the most important areas of any modern sportfishing yacht is the engine room. It's the heart and soul of every boat and it's the goal of every good captain to keep that engine room in tip-top shape. 

A piece of equipment that we are starting to see more and more of is the Willy Vac® system, designed and built by Bill Wallace in South Carolina. The Willy Vac® is essentially a wet dry vacuum that can be used on just about anything; bilge water, engine coolant, sea strainers, even a stopped-up head. It will work even when completely submerged, so it can function also as a back-up bilge pump.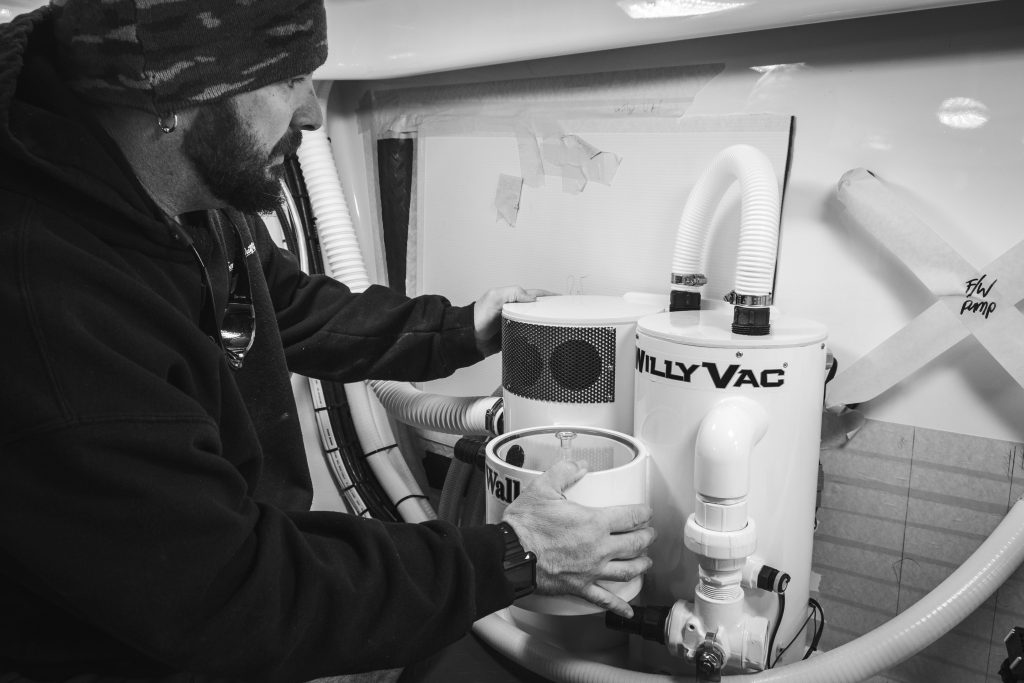 "It sure makes my life easier," says Dale Lackey, captain of the new Bayliss 62' Game Changer. "We use it for everything when it comes to clean up, especially after a thorough engine room wash down." Comments like these from various crews encouraged us to begin offering this system on our new boats. We sat down with Bill Wallace to provide our readers with better insight on the Willy Vac® system.
A game-changing idea
Bill Wallace has always had a knack for making things work better. He first got a taste for it when he was just a boy helping out at his family's service station in Pawley's Island, South Carolina. As he grew up, assisting his cousin with repairs on cars, trailers, and RV's quickly evolved into an appetite to learn more about mechanics, and after high school he attended Nashville Auto Diesel College. After graduating from college, Wallace opened his own business, Wallace Marine Service, in Charleston, SC. At the time, he was maintaining 11 boats, most of which were sportfish boats.
Wallace spent a lot of time in the engine rooms of these boats. After cleaning sea-strainers, replacing water pumps, and rinsing the engine room down after fishing, he would use a shop vacuum to clean up the water, pour it into buckets, and haul it up to dump out. The bigger the boat, the more trips he took. This became time consuming and back-breaking labor so Wallace began developing a system which would make things easier.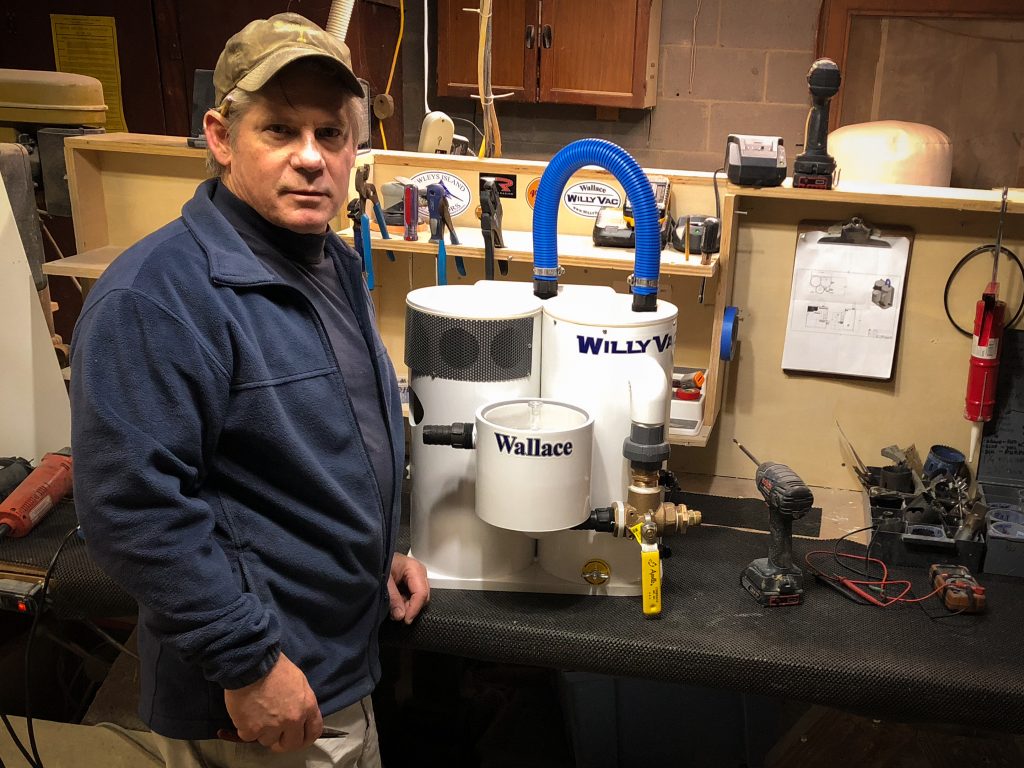 In 2014 the first Willy Vac® prototype was installed on three boats within the same week: a 51-foot Monterey, a 35-foot Cabo, and a 55-foot Viking. The Monterey is still going strong with the original prototype and the Cabo and Viking have recently had new Willy Vac® systems installed.
"It is a lifesaver- really one of the best things I've ever put in my boat," says Bucky Morris, the owner of Major Motion, the 51-foot Monterey which received one of the very first Willy Vac® prototypes. To date, the Willy Vac® system is installed on approximately 250 boats.
A one-man production line
When asked about the production process, Wallace laughs. "I am the production process," he says. While he does outsource the fabrication of some parts to a friend who operates a CNC machine, Wallace assembles and paints each unit himself. He is very keen on maintaining the quality and durability, so he likes to have his hands on each unit from start to finish.
"Making a lot of money isn't my passion," he says. "I want to make a product that helps a mate and captain in their day to day life and I know that this machine does that because I've been in the trenches."
Bill's Willy Vac® Maintenance Tips:
Use it often. The system doesn't like to sit for extended periods of time with salt water inside.
Run fresh water through the system when you can. The Willy Vac maintains a certain amount of water at the bottom of the machine- this should be fresh water.
There are two strainers- a basket that catches 90 percent of the debris and a strainer just below the basket. Keep these clean.
There are two pumps that will need replacing every two years. One sucks the water in and the other pumps it out. Wallace recommends replacing these two every two years when the boat goes into the yard for other routine service.
If service is needed and the boat isn't in the yard, the new Willy Vac® models can easily be serviced by the captain or mate in a matter of a few minutes without any special tools.